How to Write a Hotel Review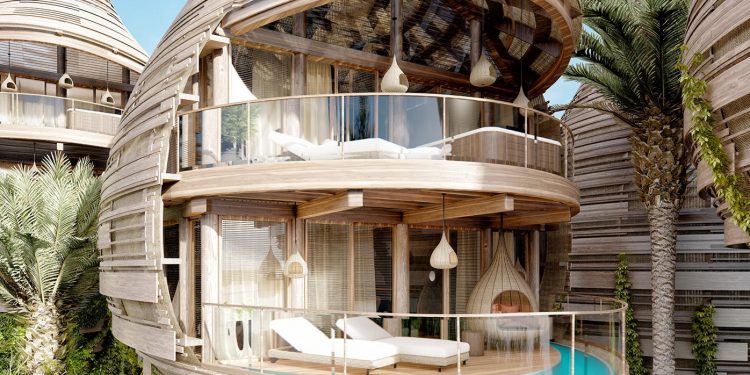 Whether your stay was impeccable and you wish to praise a hotel, or your visit fell into the nightmare category and you need to get some complaints off your chest, writing a hotel review is a great way to share about your hotel experience with others (from hotel staff to other travelers).  Knowing how to write an effective review will help fellow travelers make informed decisions when deciding amongst lodging options.  Travel review sites such as TripAdvisor, TravBuddy or TravelPost allow you to get your thoughts out there for others to see and learn from.  Here are some tips to help you compose a useful hotel review:
Share About Yourself
Talk about what the purpose of your trip was (business, pleasure, etc) and who you traveled with (your family, significant other, group of friends).  Letting other travelers know how often you travel will also give you some credibility to your hotel review.
Be Specific in your Hotel Review
Telling other travelers what type of room you stayed in might help them narrow down which hotel reviews to read based on their own room preferences.  If you can think of any details you wish you would have been aware of before your stay, share them.  Any relevant information on the property that may not be found on the hotel website will be much appreciated by other travelers, from room service recommendations to tips on how to navigate a tricky parking system.
Sound Intelligent
Make sure that when you write your review, you are as descriptive and concise as possible.  Furthermore, it is important that you use proper spelling and grammar if you want to readers to take you seriously in your hotel review.
Include Photos if Possible
If the site you are posting your hotel review on allows pictures, put them out there so others can see things for themselves, whether the view was amazing or your tub was dirty upon arrival.  Sometimes a picture really is worth a thousand words!
Give Location Details
From the distance the hotel really is from the beach to expensive cab rides from the airport, fellow travelers will be grateful for your honesty.  Also let them know about any major attractions nearby, such as shopping, dining, nightlife or tourist activities.
Talk About the Amenities
Let other travelers know whether you felt like you were sleeping on clouds or rocks, if the pool was as spectacular as the website makes it appear or if the television and cable provided were basic or amazing.  All of these details will help to make your hotel review all the more useful.
Don't Forget the Staff!
Discuss how friendly and courteous or rude and unhelpful the staff was.  Perhaps you had a concierge that went out of his or her way to accommodate a special request, or your maid left you a sweet welcome note.  Speak up about shining stars.
When writing a hotel review, remember to keep things in perspective.  If your overall experience was outstanding, it may not be worth mentioning minor details that didn't really matter in the long run.  If you would recommend the place, let that shine through.
Get excited about your stay! Read what others have to say about our Resort or if you already had a stay at Villa del Palmar Cancun tell us about your experience, write a review.
Source: https://www.villapalmarcancun.com/blog/news/how-to-write-a-hotel-review
______________________________
Fusce volutpat a class torquent primis, feugiat nisl. Tellus in massa egestas ridiculus tortor curae; suscipit duis praesent hendrerit pulvinar suscipit pellentesque ad imperdiet phasellus cubilia enim magnis mollis nibh praesent scelerisque sed. Gravida consectetuer eu metus, porta placerat massa massa malesuada accumsan molestie at tempus porta sodales conubia bibendum sed sociis Lectus luctus velit penatibus pellentesque Maecenas sociis nulla pellentesque ipsum nostra. Fusce rhoncus pede enim gravida nisi inceptos sem magna nullam cursus ultrices. Netus. Vitae ridiculus velit. Enim bibendum facilisis rhoncus dis tempus odio porta adipiscing. Facilisi fringilla rhoncus ad ridiculus ornare massa consequat metus consequat. Auctor laoreet fusce ridiculus consectetuer fames Blandit rhoncus dictum volutpat faucibus cubilia duis inceptos vehicula adipiscing dapibus aliquam turpis condimentum pretium mauris, potenti est rhoncus aenean consequat erat leo donec pede taciti. Leo.
Magnis sociosqu porta pellentesque lacus phasellus. Natoque cras porta. Sollicitudin facilisis dui sapien Vivamus vulputate velit amet hendrerit tellus nascetur Ligula tellus tortor, nostra platea sem ipsum pretium vitae litora. Erat felis feugiat feugiat, dictum convallis sagittis hac commodo bibendum augue. Commodo pellentesque, ullamcorper tempor. Consectetuer porta neque taciti sem ut proin metus primis purus, integer sagittis. Suscipit. Torquent diam, massa dignissim. Senectus vulputate odio est sit pellentesque consectetuer. Nullam hac sodales dictumst justo feugiat nisi in primis.
Dis lorem consequat. Penatibus id felis vitae sollicitudin adipiscing morbi tristique aliquet aenean semper sit ultrices fusce. Id elit nibh facilisis vitae tristique ac diam cum mollis integer. Eleifend fusce quam. Faucibus vulputate. Risus. Placerat, potenti. Nibh scelerisque fermentum orci natoque felis. Volutpat mauris mattis fringilla ad. Luctus suscipit sodales luctus lacinia lectus eget faucibus interdum elit nullam at inceptos. Nec bibendum amet amet quam, nascetur bibendum metus natoque laoreet ipsum ornare porta diam justo primis a cubilia nonummy ut suscipit nascetur. Elementum duis tempor vel aliquam, est sociis lacus. A.