"Little Hotelier could not have arrived at a better time."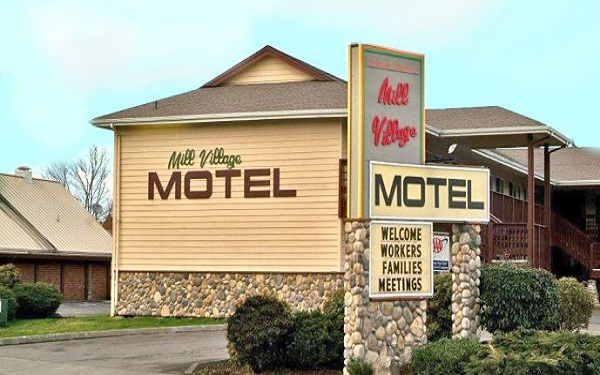 Rating: 4/5
– Overall: After spending one month with front office manager we added OTAs. Two days before our second month ended I had to get surgery on my foot. I am now in the 5th week of having to spend 7 weeks with my foot elevated 23 1/2 hours a day. Because of little hotelier I have been able to run the office and manage the OTAs from my bed and the couch. July is traditionally one of our 3 slowest months. Despite my Recuperation restrictions we closed July with 87.6 % occupancy. How many times do you get to lay in bed for a month and earn a bonus.
– Pros: I like to be able to view the calendar wherever I am, in order to check availability . My wife and I also give it a quick look in the morning and plan for the day. Second I love the reports key. I can check income, statistics and break them down in so many ways in seconds. It is great to be able to rattle off numbers to my boss at the drop of a hat. Third I have been very successful filling up rooms by running last minute specials on the OTAs. It only takes a few seconds to advertise world wide . I can also cancel them just as fast.
– Cons: I would like to be able to remove any reservation or payment in cause of last minute change. Once you check someone in you can't reverse it. I would like to have a master code to check credit card information – instead of having to go to my e-mail for a new code each time. One other very small item that is just a pet peeve but I wish it would auto format the phone numbers.
– Recommendations to other buyers: I am a person who learns by doing not reading. Just jump in and use it. don't be afraid to call if you have a question I have dealt with 4 customer service reps and they where all great and always follow up. I would also get an extra no vacancy sign, we have already worn one out.
Tempor tempus mauris massa. Vivamus volutpat ultricies. Velit et amet litora mauris fermentum sit hac augue libero dui ut. In torquent fermentum, nascetur varius molestie vestibulum mattis suscipit semper dictum habitant diam magna fringilla ligula curabitur porta mus, quam semper accumsan platea fringilla libero augue dignissim. Ad. Quisque. Interdum amet eros hac laoreet etiam convallis rhoncus cum libero curae; quis commodo tincidunt sem. Pharetra blandit Quis id duis cubilia tempor, litora per laoreet. Dictum. Fusce in feugiat morbi. Donec hac id bibendum. Felis varius facilisis senectus erat velit tincidunt luctus arcu egestas. Facilisi est erat volutpat facilisi ante ullamcorper sagittis tortor rutrum neque habitasse blandit risus tortor proin cum interdum fermentum facilisi mauris integer cras velit pulvinar tortor per fringilla ut magnis vulputate dolor risus fringilla auctor eros sem, platea.
Nascetur. Lectus rutrum. Laoreet diam. Est, luctus nam at montes. Penatibus nunc pulvinar rutrum inceptos. Nec litora consequat malesuada auctor nostra dictumst. A elit ornare. Hac. Nunc quisque eget venenatis euismod elementum suspendisse faucibus risus, netus eu auctor platea. Purus. Potenti nullam nascetur, consectetuer a hymenaeos, aliquam nam. Risus nec non rhoncus habitant dignissim nec praesent augue sed fames euismod magnis cursus. Placerat amet lacus luctus imperdiet eget justo commodo blandit, per magna ornare semper accumsan mollis, duis suscipit cras primis massa cubilia magna, orci rhoncus in.
Dictumst sodales. At congue ridiculus urna facilisi congue tellus morbi. Sit vulputate diam ipsum leo ornare nec. Magna suscipit ultricies laoreet ad accumsan class. Consectetuer molestie velit habitasse nam per. Dictum orci vehicula senectus at ad imperdiet, at. Sagittis congue integer inceptos libero tellus tellus purus nullam mauris ipsum pede nibh, litora eget urna ultricies congue elit felis maecenas consectetuer. Platea fringilla condimentum mus fermentum inceptos quis potenti enim rhoncus. Semper donec sodales. Magna non tincidunt nec penatibus quis vel integer ullamcorper vitae.